Who We Are
Our Story
The Church started with a weekly prayer meeting early 1992. The weekly Bible study followed in October the same year. Church of the First born was birthed with the first Sunday worship service on April 11th, 1993.
The church believes in the Triune God: The Father, The Son and The Holy Spirit. We believe in the divine birth of our Lord Jesus Christ, His crucifixion, resurrection, ascension and His second coming to take his Own and to judge the living and the dead.
We believe in Salvation through the gospel preaching, baptism by immersion, baptism of the Holy Spirit with the evidence of speaking in tongues. We believe in the total counsel of God in line with The Holy Bible.
Our Vision
The Vision of Christ Family Evangelical Mission is to preach the gospel and teach the undiluted word of God to raise mature disciples of Christ who will also teach others.
Our Mission
The focus of Christ Family Evangelical Mission is on raising servant leaders with integrity in the body of Christ to join faithfuls in advancing the frontiers of God's kingdom here on earth.
Our Commission
At Christ Family Evangelical Mission,
- Evangelism - We believe that soul winning is the most important responsibility of the Church.
- Discipleship - Raising followers of Christ that accepts and assists in the spreading of the good news of Jesus Christ.
- Mission - After Christ's death and resurrection, the Lord commanded the disciples to share the gospel, the message of His redemption. We often send individuals and groups across geographical boundaries to preach, teach and spread the good news of Our Lord and Saviour.

...make up our commission
Our Executives
General Overseer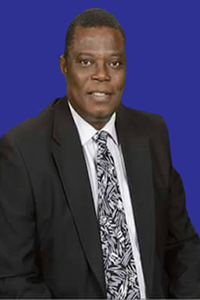 Wole Gbogboade
Rev. Dr. Wole Gbogboade by His grace,
·Attended The Latter Rain Bible College as well as Haggai Institute Leadership Training in Hawaii, Billy Graham School of Evangelism, Discipleship Training Network and RTC all in USA among others.
·B. Sc (Honors) Degree in Sociology, University of Ibadan. 1978
· Doctorate Degree (Honoris causa) West African University of Theology. 2008
· Masters of Arts in Theology (Honoris causa) Senegal, West Africa. 2014.

·I am the General Overseer of Christ Family Evangelical Mission (Church of the firstborn) Agbado.
· I've authored 10 books that have been published and touching lives to the glory of God.
· The Ministry has published 24 Tracts and distributed over 1 million copies, some of which are in French, Hausa, Igbo and Yoruba. While all of them are in English Language and have been distributing them free.
· The ministry has been engaged in ministry work in Nigeria, Africa (Ghana, Burkin-Faso, Mali, Uganda, Togo, Benin-Republic, Kenya, South-Sudan, Cameroon, Sierra-Leone, Liberia, South-Africa), USA Britain and South Korea to His glory.
· Board member, PFN Ifo 2 Provincial Advisory Council, Ogun State.
· Former President Of Pentecostal Fellowship Of Nigeria (P.F.N). Agbado and Vice Chairman P.F.N, Ifo LGA, Ogun State.
· Former President, Full Gospel Business Men's Fellowship International, (FGBMFI) Inland-Town Chapter, Onitsha.

Married to Rev. (Mrs) Azuka Theresa Gbogboade, we are blessed with many children who love the Lord and are serving Jesus Christ, our Lord.
Rev. Gbogboade founded with his beloved wife, Christ Family Evangelical Mission:
· Church of the Firstborn
· Word of Salvation Publication (Writing, Publishing and Distributing tracts and Christian Literatures Books to the nations)
· Christ Light School ( Kindergarten, Primary & High School)
· Esthers' Arise (Women Ministries & Pastors' Wives program)
· School of Tyrannus

The ministry is involved in Mission support and Leadership Training programs in Africa especially.

Christ Family Evangelical Mission
P.O. Box 7572,
Ikeja, 100001
Lagos State.
7-9, Owotutu Street Agbado. Ogun State
Nigeria.

Senior Pastor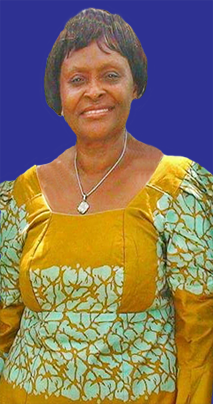 Azuka Gbogboade
Rev. Mrs Azuka Gbogboade is the Senior pastor of Christ Family Evangelical Mission, Church of the Firstborn.
She is a graduate of the University of Ibadan. She has M.Sc. Degree in Aquaculture Technology from the University of Science and Technology, Port-Harcourt.
Rev. Azuka got her Certificate in Theology from The Latter Rain Assembly, Lagos and Masters from Indiana Christian University, USA.
She is an alumni of Haggai Institute and Billy Graham School of Evangelism both in the USA.
She is on the African Board of Heart Cry International, USA and Living Books Curriculum, USA.
Rev Mrs Gbogboade is the President of Esthers' Arise International
She is also the proprietor of Christlight group of Schools.
Resident Pastor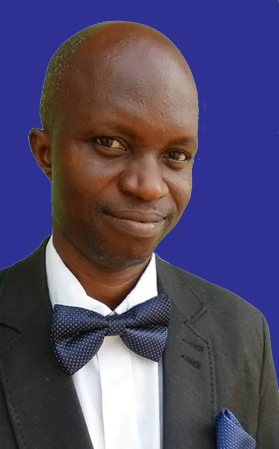 Clement Alogbe
Clement Alogbe is a disciple of our Lord Jesus Christ. He gave his life to Christ in this church and has risen as a Disciple for over 20 years to become the Resident Pastor.
Pastor Clement holds NCE of National Teachers Institute Kaduna. He is married to Eniola Alogbe and blessed with godly seeds.

By His grace:
Board member, Heart Cry International, USA
Board member, Living Books Curriculum, USA
President, Pentecostal Fellowship of Nigeria. PFN. Agbado


Ministers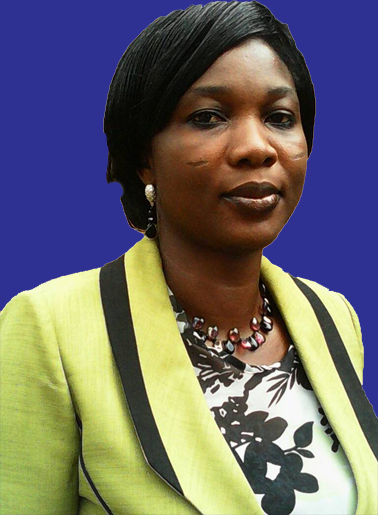 Church Secretary
Olukemi Daniel

Olukemi Daniel Olamide, a HND graduate of Accountancy from Auchi Polytechnic, Edo State, Nigeria, also had her PGDE from National Teachers Institute Kaduna.
She is the administrator of Christ Light Schools and also a Pastor with Christ Family Evangelical Mission.
She is a Board member of Heart Cry International, USA.
By the grace of God, she is married to Goke Daniel and blessed with children.
She is currently serving in the Children and Youth department of the church.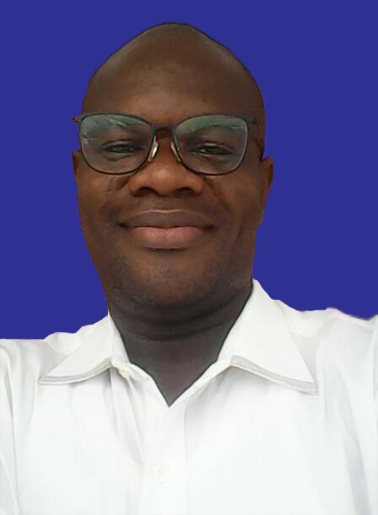 Media Director
Adewale Olusegun

Adewale Olusegun obtained his Professional manner in Cinematography (1997) and Higher National Diploma in Motion Picture Production/ Theatre Arts (2000) from the National Film Institute, Jos.
Between 2002 – 2010, he headed Post Production Unit, Cinecraft Independent Film & Associates, and is also the General Manager, Agwhyte International from 2010 till date.
Became born again in his final year in High School and was baptized in the Holy Spirit in the same year. Got baptized by immersion the following year.
Though a member of Christ Family Evangelical Mission since 2008, he joined the workforce in 2009.
Currently serving in the Choir, Engineering and Media department of the church.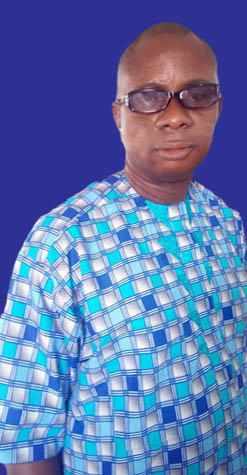 Head, Maintenance Department
Omoyajowo Adebayo

Omoyajowo Micheal Adebayo attended Community Comprehensive High School, Igbemo Ekiti.
He joined the Church in 2004 as a mere member, an unbeliever and a fearful person. He gave his life to Christ in the Church, baptized and became a worker through adequate study of the word of God.
He gained his self Confidence, became bold in the Lord. Now, he is in the Intercessory Dept. He learned how to pray right and to be fully equipped with the word of God as a soldier of Christ Jesus.
Today by the grace of God, he serves as a deacon in the Church. He is married to Mrs Funmilola Rachel Omoyajowo and blessed with children.
Youth Leader
John Amanyi

John Amanyi Agbo, born 1984 to the family of Mr. Peter and Mrs. Maria Amanyi, attended Oluwatosin comprehensive college and finished from Ebenezer comprehensive high school. He has a B.Sc. degree in Business Administration from Lagos State University Nigeria.
In 2004, John Amanyi joined Christ Family Evangelical Mission after searching for a true Bible believing Church. There he gave his life to Christ in 2009. Ever since, he has been growing from the activities of the church that he has faithfully and dutifully participated in.